JAIN & PARTNERS
, is a multi-disciplinary consultancy firm rendering its services in all fields of law, including administrative and government, corporate, intellectual property, international investment, financing, franchising and joint ventures, commercial, import-export, business process outsourcing and taxation.
The firm has been established to provide on-going or ad hoc advice on all kind of matters to both large and small companies.
+
Testimonials
"We were amazed by the prompt reply to our queries and very much satisfied with the solutions that they provided."

"I have found J&P to be a very responsive firm which has a great mastery of the technical subject matters on which they advise us."

"The teams at J&P have an amazing ability to deal with pressure, while having the patience to explain complex legal requirements in simple terms to the client. On top of that they understand our business and our perspective.".

"The people of this firm have been of great assistance to me. Their step by step and methodical guidance has ensured that not only was my query resolved satisfactorily but the entire experience was smooth. Would definitely recommend Jain & Partners as a professional firm."

"We were informed of every step that was taken. They made the entire process easy for me and I am grateful that I found such an honest and reliable team to depend on for all my queries ranging from complex legal advice to basic statutory requirements."
Quick Response
19+ Years Experience
Save Your Time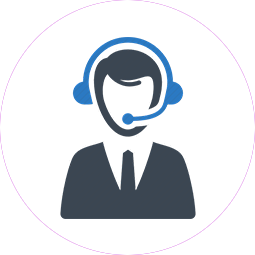 Call Support